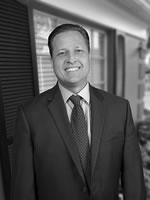 Senior Wealth Advisor & Partner
Lou is a Chartered Financial Consultant, Registered Investment Advisor, Certified Estate Planner, and a senior member of our investment management committee.
He began his career by becoming a Registered Representative in 1996. His expertise is working with high net worth Individuals, as well as small to medium-sized businesses. He works with a team of industry professionals to coordinate a complete financial wellness program for his clients. This includes financial planning, wealth accumulation and estate planning, income taxation, life and health insurance, business taxation and planning, investments and retirement planning.
Lou is the father of two daughters, one who was born with a serious heart defect and other complications known as tetralogy of Fallot and DiGeorge syndrome. He donates his time to provide personalized financial planning to families of children with special needs to help them as they plan for their future and their children's future. His unique experience translates to a deeper understanding of the issues, concerns and questions many clients have, and allows him to connect with them in often profound ways.
He is honored to sit on the board of UCP of Central Florida, which is dedicated to enriching the life of children of all abilities, providing individualized support, education, and therapy services to thousands of children across seven campuses in Central Florida.
Lou attended primary school in Central Florida and received his Associate of Science Degree from Valencia College. He has traveled overseas as a public speaker focusing on investments and technical analysis. In his spare time, he enjoys fishing, traveling, and playing tennis. Lou is also fluent in Spanish.