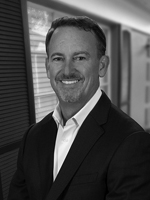 Founder & CEO
Some of the most successful people in the world were born into it. Tom Ruggie started with nothing – the son of divorced parents, living in a single-wide mobile home in the "middle of nowhere", struggling to graduate from high school — and through hard work, talent, tenacity, and a burning drive for excellence and innovation created one of the preeminent wealth management firms in the country. After excelling in college at the University of Central Florida, Tom went right into the financial industry in 1991, founding Central-Florida based Ruggie Wealth Management from scratch more than 25 years ago.
Since then, Tom has become one of the most respected financial advisors in the industry, receiving national recognition as a top-performing investment advisor by organizations including:
Barron's Top 1200 Financial Advisors 2020, 2019, 2018, 2017, 2016, 2015, 2013, 2009
Financial Times Top 300 Advisors 2018, 2017, 2016
Forbes Finance Council 2020, 2019, 2018, 2017, 2016
Forbes/Shook Research Best-In-State Wealth Advisors 2020, 2019
Financial Advisor Top RIA Firms 2020, 2019, 2018, 2017, 2016, 2015, 2014, 2011
The Florida native has served on numerous boards of directors serving for-profit and not-for-profit organizations and foundations. He was appointed by the Governor to the Florida Prepaid College Plan which manages more than $10 billion in assets and serves over 80,000 college students annually and served as its vice-chairman.
In 2013, he and wife Kim created the Tom and Kim Ruggie Family Foundation to support projects that strengthen the bond of families, improve the quality of people's lives and enhance opportunities for access to life-enriching services such as healthcare and education.
In 2018, Tom was named to the Orlando Magic Youth Foundation (OMYF) Board, which is committed to helping children in Central Florida, especially those most at risk, realize their full potential.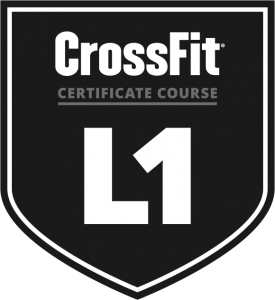 Tom, his wife, son, daughter and son-in-law are 'addicted' to CrossFit and working-out in general. In 2020, Tom earned the CrossFit Level 1 Trainer designation.
He also enjoys traveling with his family, red wine and has a significant sports' memorabilia collection.
Rankings and/or recognition by unaffiliated rating services and/or publications should not be construed by a client or prospective client as a guarantee that he/she will experience a certain level of results, nor should it be construed as a current or past endorsement by any of its clients. Rankings published by magazines, and others, may base their selections on information prepared and/or submitted by the recognized adviser.