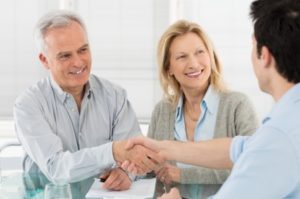 It has been said by many wise people in various ways that studying our past gives context to the present and hope for tomorrow. Assessing your financial history and current reality leads into creating an estate plan as a part of your comprehensive financial strategy.
Having an estate plan can be one of the most effective ways of lowering estate taxes while providing for your family's needs today and leaving a legacy for the future. As your estate planning partner, Ruggie Wealth Management may:
Coordinate with your attorney and CPA to implement your estate plan from beginning to end
Retitle assets to reduce or eliminate estate taxes or avoid probate
Conduct routinely scheduled planning reviews
Review and coordinate your philanthropic/charitable contributions
At Ruggie Wealth, our passion is to serve people and to see your financial goals come to life. Call us today at (352) 343-2700 to ask any questions or to set up a time to meet with our wealth management advisors. We are ready to help.